ELENA BELCORE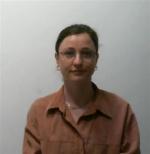 Research Assistant

Elena Belcore is a young researcher in Geomatics at the Politecnico of Turin, Italy.
She graduated in 2014 in Forestry and Environmental Science at the University of Turin. In 2015, she took part to the University of Turin International Cooperation project, dealing with climate change-induced water scarcity in southern Ethiopia. In 2016, she received her M.Sc. degree in Forestry and Environmental Science.
She worked as Junior officer for the UNESCO-WWAP (2016-2017), focusing on collecting and analysing gender-disaggregated water data.
In May 2021, she defended her PhD in Geomatics at the Politecnico of Turin on Land Cover's classification in critical areas at very high thematic and spatial resolutions, using satellite- and drone-derived imagery.
Currently she pursues her research on artificial intelligence for high-resolution environmental monitoring and mapping.
Her ongoing research activities deal with semantic segmentation and classification of very high-resolution drone datasets in coastal areas for the detection of woody debris and plastic pollutants; Machine learning and Neural Networks for riverine bathymetry; Automatic and semi-automatic mapping of climate change-induced natural hazards.
Scientific branch
ICAR/06 - TOPOGRAFIA E CARTOGRAFIA
(Area 0008 - Ingegneria civile e Architettura)
Scientific responsibilities and other assignments

Awards and Honors

Premio Giovani SIFET conferred by SIFET (Società Italiana di Fotogrammetria e Topografia), Italy (2018)
Best Paper Award GISTAM conferred by International Conference on Geographical Information Systems Theory, Applications and Management (GISTAM) (2022)

Fellowships

Effective member - Società Italiana di Fotogrammetria E Topografia, Italia (2019-)