ALBERTO TIRAFERRI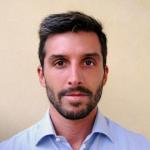 Associate Professor

Coordinator of Interdepartmental Center (CWC - CleanWaterCenter@PoliTo)
Member of Interdepartmental Center (CWC - CleanWaterCenter@PoliTo)

+39 0110907628 / 7628 (DIATI)
Alberto Tiraferri is Associate Professor in the Department of Environment, Land, and Infrastructural Engineering (DIATI) at Politecnico di Torino. He is also the manager of the CleanWaterCenter, the interdepartmental center of Politecnico di Torino dedicated to sustainable and efficient water treatment. Prof. Tiraferri received his B.Sc. from Università Politecnica delle Marche (Ancona, Italy) and Ph.D. from Yale University in 2012 in Chemical and Environmental Engineering. During his doctoral work, he conducted research under the supervision of Prof. Menachem Elimelech. Subsequently, Prof. Tiraferri worked for two years as a Marie Sklodowska-Curie Fellow in the lab of Prof. Borkovec at the University of Geneva in Switzerland. His current research interests include (i) membrane-based separation for water production and resource efficiency, (ii) decontamination and water purification using advanced oxidation, (iii) applications of innovative techniques for the reclamation of contaminated environment systems, (iv) contaminant dynamics in water.
Scientific branch
ICAR/03 - INGEGNERIA SANITARIA-AMBIENTALE
(Area 0008 - Ingegneria civile e Architettura)
Research topics

Water reuse, mining, and zero liquid discharge
Advanced oxidation processes for water and wastewater management
Membrane technology for water and wastewater management
Skills and keywords

ERC sectors

PE8_2 - Chemical engineering, technical chemistry

PE8_3 - Civil engineering, architecture, maritime/hydraulic engineering, geotechnics, waste treatment

SDG

Goal 6: Clean water and sanitation

Goal 9: Industry, Innovation, and Infrastructure

Goal 11: Sustainable cities and communities

Keywords

Drinking water

Membranes

Wastewater treatment

Water desalination

Water treatment
Scientific responsibilities and other assignments

Awards and Honors

ACS Environmental Chemistry Graduate Student Award conferred by American Chemical Society (ACS), United States (2010)
Membrane X-Prize conferred by Oasys Water Inc., United States (2010)
NWRI-AMTA Fellowship for Membrane Technology conferred by National Water Research Institute (NWRI) Americam Membrane Technology Association (AMTA), United States (2010)
Marie Curie Intra European Fellowship (IEF) conferred by European Union, Svizzera (2012)

Fellowships

Effective member - ANDIS, Italia (2019-)
Effective member - GITISA, Italia (2015-)

Editorial boards

ENVIRONMENTAL SCIENCE & TECHNOLOGY (2020-), Scientific Committee member
FRONTIERS IN ENVIRONMENTAL SCIENCE (2018-), Associate Editor of magazine or editorial series

Conferences

Interfaces Against Pollution/ Huazhong Agricultural University, Cina, 14-17/5/2021, Program committee
Interfaces Against Pollution/ University of Montpellier, Francia, 10-13/6/2018, Program committee
Membranes for Liquid Separation and Water Treatment: Environmental Applications and Future Perspectives - Torino (Italy), Program chair

Other research or teaching roles outside Politecnico

Primo ricercatore at Università di Ginevra (1/5/2013-28/2/2015)
Primo ricercatore at Yale University (1/9/2010-31/8/2012)

Roles as evaluator or expert

Marie Skłodowska-Curie Postdoctoral Fellowships. 2018
EUROPEAN COMMISSION.

Research networks

GITISA. Partecipazione (formalizzato).