TIZIANA ANNA ELISABETTA TOSCO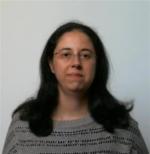 Associate Professor

Member of Interdepartmental Center (FULL - Future Urban Legacy Lab)

+39 0110907611 / 7611 (DIATI)
Tiziana Tosco is Associate Professor at DIATI (Department of Environment, Land and Infrastructure Engineering), Politecnico di Torino since 2018. Her research activities are mainly devoted to groundwater remediation and protection and contaminant transport in the subsoil. She works on the development of nanoparticle-based in-situ remediation techniques for contaminated aquifers, including both experiments and modeling. Her research experience spans from the microscale (pore-scale simulations) to the laboratory, to the field scale (pilot injections of iron particles for groundwater remediation, aquifer characterization, 3D colloid transport modeling, human health risk assessment of nanomaterials). Her most recent work deals with the optimized application of nanomaterials for groundwater remediation and their up-scaling from the lab to the field, the development of a human health risk assessment approach for nanoparticle-contaminated sites, the quantification and mitigation of the environmental impacts of agrochemicals (including the development of green nano-formulations for pesticides). She developed freeware software for solute and particle transport in porous media.
Tiziana Tosco is PI of several research and demonstration projects and technology transfer projects. She participated as a Researcher and Task Leader in the EU FP7 Projects Aquarehab (2009-2013) Nanorem (2013-2016) and the H2020 project REGROUND (2015-2018); she is work package leader in international and in national projects funded, among others, by MIUR, Regione Piemonte, Compagnia di San Paolo, ENI. She is co-responsible of the Environmental Nanotechnology Laboratory in the Groundwater Engineering Group at Politecnico di Torino. She acts as a Peer Reviewer for several ISI journals, and chaired sessions in national and international conferences.
Tiziana Tosco is Professor of the courses "Groundwater Engineering" in the Master Program of Environmental Engineering, "Particle transport in porous media: filtration and clogging" and "Flow and transport in porous media" in the PhD program in Civil and Environmental Engineering. Since 2007, she has been Lecturer in several courses in the Bachelor and Master Programs of Environmental Engineering and Civil Engineering for Water Management.
Scientific branch
ICAR/03 - INGEGNERIA SANITARIA-AMBIENTALE
(Area 0008 - Ingegneria civile e Architettura)
Skills and keywords

ERC sectors

PE8_3 - Civil engineering, architecture, maritime/hydraulic engineering, geotechnics, waste treatment

PE10_17 - Hydrology, hydrogeology, engineering and environmental geology, water and soil pollution

SDG

Goal 6: Clean water and sanitation

Goal 11: Sustainable cities and communities

Goal 2: Zero hunger

Keywords

Colloid transport in porous media

Contaminant environmental fate

Contaminated site remediation

Groundwater modelling

Groundwater remediation

Nanoremediation

Pesticides

Sustainable agriculture
Scientific responsibilities and other assignments

Awards and Honors

Premio Qualità conferred by Politecnico di Torino, Italy (2008)
Student award conferred by International Conference on the Environmental Effects of Nanoparticles and Nanomaterials, University of Vienna, 7-9 September 2009, Austria (2009)
Emerald Citations of Excellence conferred by Emerald Group Publishing, United kingdom (2017)

Fellowships

Effective member - GEAM, Italia (2020-)
Effective member - ANDIS, Italia (2019-)
Effective member - GITISA, Italia (2013-)

Editorial boards

CRITICAL REVIEWS IN ENVIRONMENTAL SCIENCE AND TECHNOLOGY (2019-), Editorial board member
FRONTIERS IN ENVIRONMENTAL SCIENCE (2019-), Other editorial activities
WATER (2019-2020), Guest Editor of magazine or editorial series

Other research or teaching roles outside Politecnico

Visiting Researcher at McGill University (20/9/2016-27/10/2016)
Visiting Researcher at McGill University (25/4/2016-20/6/2016)
Ricercatore at University of Vienna (10/4/2014-11/4/2014)

Roles as evaluator or expert

VQR 2011-2014. 2016
ANVUR - AGENZIA NAZIONALE DI VALUTAZIONE DEL SISTEMA UNIVERSITARIO E DELLA RICERCA.
Uni Impresa. 2019
UNIVERSITA' DEGLI STUDI DI PADOVA.