RAJANDREA SETHI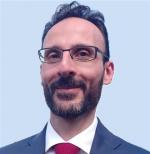 Full Professor

Componente Commissione Strategie per le Tecnologie dell'Informazione
Member of Interdepartmental Center (CWC - CleanWaterCenter@PoliTo)

+39 0110907735 / 7735 (DIATI)
Patents and other Intellectual properties
Metodo per la produzione di micro- e nanoparticelle di metallo zero-valente in mezzi porosi.. National and international patent
View it on Knowledge Share
Priority number(s): 102018000009831
Authors
Abstract
Method for the synthesis of micro- and nanoparticles in filtering media or the coating of filtering media themselves by in-situ reduction of metal ions. The method is aimed to the remediation of contaminated aquifers or the production of catalytic filtering media, uses cheap and eco-compatible reagents and allows to overcome limitations connected with injection of nanoparticles produced ex-situ.
Metodo per la sintesi di metallo zero-valente tramite ditionito catalizzata dalla pre-riduzione di un metallo nobile. National and international patent
View it on Knowledge Share
Authors
Abstract
This invention concerns a method for the ecompatible and inexpensive synthesis of zerovalent bimetallic nanomaterials. The synthesis is carried out by chemical reduction of metal salts and is promoted by the prereduction of a noble metal salt in catalytic concentrations. The method employs inexpensive and non toxic reductants, and does not need the use of degassed water and modified atmosphere.
Metodi per il controllo della deposizione e destabilizzazione ritardata di colloidi e loro distribuzione nel sottosuolo. National patent
View it on Knowledge Share
Authors
Janis Eneida Patino Higuita
Abstract
The invention refers to a method to improve the effectiveness of groundwater remediation techniques based on the injection of reactive micro- and nanoparticle suspensions. This method involves the controlled injection of a destabilizing agent to tune the spatial distribution of the particles into the aquifer and to optimize the use of the reactive material.