GIOVANNI ANDREA BLENGINI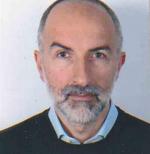 Associate Professor

+39 0110907715 / 7715 (DIATI)
Research projects

Funded by competitive calls

Toward sustainable batteries based on silicon, sulfur and biomass-derived carbon, (2022-2025) - Responsabile Scientifico

National Research

ERC sectors

PE8_6 - Energy processes engineering

PE7_12 - Electrical energy production, distribution, application

Abstract

The recycling of raw materials to manufacture new components, hence closing the circular economy loop, is especially critical in a fastgrowingand strategic sector such as energy storage. Batteries are an essential component of portable devices and electric vehicles, andtheir rapid growth requires both to secure the availability of the used raw materials and to develop effective and economical strategies fortheir recycling. Lithium-ion batteries are the current dominating technology, but they have several intrinsic limitations that hinder theirsustainable production, such as a moderate specific energy capacity and durability, a strong reliance on several critical raw materials(CRMs) for the EU, and the complex and costly recycling of these CRMs related to their dispersion and intermixing with other metals.

Departments

BIOALMA - BIOCARBURANTE DA ALGHE PER LA MOBILITÀ SOSTENIBILE IN AREE URBANE, (2012-2014) - Responsabile Scientifico

National Research

Countries

Institutes/Companies

Universita' degli Studi di Catania
POLITECNICO DI TORINO - AMMINISTRAZIONE CENTRALE
SEA MARCONI TECHNOLOGIES S.A.S.
MINISTERO DELL'AMBIENTE E DELLA TUTELA DEL TERRITORIO E DEL MARE

Departments

CA-BIOLEAR-FULL SCALE USE OF LIQUID INJECTION, FOR INNOVATIVE CONTROL OF WASTE MOISTURE TO ENHANCE BIOGAS PRODUCTION IN PRE TREATED WASTE LANDFILL, (2010-2014) - Responsabile Scientifico

UE-funded research - LIFE

Countries

Institutes/Companies

GAIA - GESTIONE AMBIENTALE INTEGRATA ASTIGIANA SPA

ADDNANO - THE DEVELOPMENT AND SCALE-UP OF INNOVATIVE NANOTECHNOLOGY-BASED PROCESSES INTO THE VALUE CHAIN OF THE LUBRICANTS MARKET, (2009-2013) - Responsabile Scientifico

UE-funded research - VII PQ - COOPERATION - Nanosciences, Nanotechnologies, Materials and New Product

View project record on CORDIS

Abstract

The objective of the AddNano project is to investigate the prospects for overcoming the many existing technological barriers in the supply and usage chain, towards the establishment of a large scale market introduction of a new generation of fluid lubricants incorporating nanomaterials. The AddNano consortium combines technological expertise and industrial representation from all parts of the prospective value chain to investigate the development of new nano-based lubricants. Fluid lubricants are used in almost every field of human technological activity and their purpose is multifold: they reduce frictional resistance, protect the engine against wear between contacting surfaces, remove wear debris, reduce heating and contribute to cooling, improve fuel economy, improve emissions. Advanced nanomaterials recently developed, such as inorganic fullerene-like materials (IF's) and others, have shown some initial promise for their contribution to reducing friction and enhancing protection against wear. If able to be developed into full commercial-scale production, if they can be incorporated in a stable fashion into full formulations, and if their performance benefits relative to the best of conventional technologies can be sustained under those circumstances, they offer the prospect for some performance breakthroughs not seen since the development of the now ubiquitous anti-wear additives, Zinc Dialkyl Dithiophosphates (ZDDP's), around 70 years ago. Within engine oils and other lubricant applications, such as transmission fluids, and for greases used in rotational bearings, the potential exists for lubricants containing nanomaterials to significantly reduce friction and enhance machine durability. This can contribute to substantial energy savings, reduced equipment maintenance and longer machine lifetime.

Countries

Italia
Regno Unito
Israele
Francia
Spagna
Germania
Svezia

Institutes/Companies

UNIVERSITA DEGLI STUDI DI SALERNO
RICARDO CONSULTING ENGINEERS LIMITED
CENTRO RICERCHE FIAT SCPA
WEIZMANN INSTITUTE OF SCIENCE
BHR GROUP LIMITED
NANOMATERIALS LTD
MULTISOL FRANCE
POLITECNICO DI TORINO
ECOLE CENTRALE DE LYON
Infineum UK Ltd
INS s.a.r.l.
FUNDACION CIDETEC
KRAFFT S.L.
FUCHS PETROLUB AG
Petronas Lubricants Italy
STOCKHOLMS UNIVERSITET

Departments

Dipartimento di Scienza dei Materiali e Ingegneria Chimica
Dipartimento dei Sistemi di Produzione ed Economia dell'Azienda

Funded by commercial contracts

Life Cycle Assessment (LCA) di settore per lastre in pietra naturale, (2022-2023) - Responsabile Scientifico

Consulting

Countries

Departments

Riciclaggio eco-efficiente della lana: mappatura degli scarti, utilizzabilità, profilo ambientale e indicatori di circolarità nell'industria dell'abbigliamento, (2022-2022) - Responsabile Scientifico

Consulting

Countries

Departments

Supporto tecnico-scientifico per l'applicazione della metodologia del Life Cycle Assessment (LCA) nei progetti H2020 GAIN4CROPS e SINFONIA, (2021-2024) - Responsabile Scientifico

Commercial Research

Countries

Departments

Life Cycle Assessment (LCA) e Carbon Footprint (CF) del talco, (2022-2022) - Responsabile Scientifico

Consulting

Countries

Departments

Formazione e supporto tecnico su Life Cycle Assessment (LCA) e Carbon Footprint, (2022-2022) - Responsabile Scientifico

Consulting

Countries

Departments

Quantificazione degli impatti ambientali della lana riciclata MWool e del tessuto Bi Bye TD, (2021-2022) - Responsabile Scientifico

Consulting

Countries

Departments

Building capacities on Life Cycle Assessment (LCA) – Training on Carbon Footprint of a Bitron product, (2021-2021) - Responsabile Scientifico

Consulting

Countries

Institutes/Companies

Departments

Life Cycle Assessment (LCA) del conferimento di rifiuti speciali pericolosi presso la discarica Barricalla, (2021-2021) - Responsabile Scientifico

Consulting

Countries

Institutes/Companies

Departments

MONITORAGGIO DELLA QUALITÀ ECOLOGICA DEL CEMENTO ITALIANO ..., (2013-2014) - Responsabile Scientifico

Commercial Research

Countries

Institutes/Companies

A.I.T.E.C. - ASSOCIAZIONE ITALIANA TECNICO ECONOMICA DEL CEMENTO

Departments

LIFE CYCLE ASSESSMENT DELLE VERNICI IN POLVERE, (2012-2012) - Responsabile Scientifico

Commercial Research

Countries

Institutes/Companies

MOMENTIVE SPECIALTY CHEMICALS SRL

Departments

PREPARAZIONE DI MANUALI E REPORTISTICA SUL RICICLO DI AGGREGATI NELL'AMBITO DELL'APPROVVIGIONAMENTO SOSTENIBILE ...., (2011-2011) - Responsabile Scientifico

Consulting

Countries

Institutes/Companies

Departments

Dipartimento dei Sistemi di Produzione ed Economia dell'Azienda

DEFINIZIONE DEI CRITERI AMBIENTALI PER LA SELEZIONE DEI MATERIALI PER LA COSTRUZIONE E MANUTENZIONE DELLE STRADE VERDI ......., (2011-2011) - Responsabile Scientifico

Commercial Research

Countries

Institutes/Companies

Departments

Dipartimento dei Sistemi di Produzione ed Economia dell'Azienda

ELABORAZIONI DI PRODOTTI PER LA COMUNICAZIONE E DISSEMINAZIONE DELLE ATTIVITA' SARMA SUL RICICLO DI AGGREGATI ATTRAVERSO WEB, PUBBLICAZIONI SCIENTIFICHE E ORGANIZZAZIONE DI SEMINARI SIA IN LINGUA INGLESE CHE ITALIANA, (2011-2011) - Responsabile Scientifico

Consulting

Countries

Institutes/Companies

Departments

Dipartimento dei Sistemi di Produzione ed Economia dell'Azienda

UTILIZZO DELLA METODOLOGIA LCA A SUPPORTO DELLO SVILUPPO DI PRODOTTI DA COSTRUZIONE ECOSOSTENIBILI CON L'IMPIEGO DI SCHIUMA DI VETRO RICICLATO (MISAPOR), (2010-2010) - Responsabile Scientifico

Commercial Research

Countries

Institutes/Companies

Departments

Dipartimento dei Sistemi di Produzione ed Economia dell'Azienda

UTILIZZO DELLA METODOLOGIA LCA A SUPPORTO DELL'ECODESIGN DI UN EDIFICIO A BASSO CONSUMO ENERGETICO REALIZZATO CON MATERIALI DA COSTRUZIONE LEGGERI A BASE DI SCHIUMA DI VETRO (MISAPOR), (2010-2010) - Responsabile Scientifico

Commercial Research

Countries

Institutes/Companies

Departments

Dipartimento dei Sistemi di Produzione ed Economia dell'Azienda

ANALISI ENERGETICO AMBIENTALE CON METODOLOGIA LCA DEL SISTEMA INTEGRATO DI GESTIONE DEI RIFIUTI RSU IN PROVINCIA DI CUNEO, (2009-2009) - Responsabile Scientifico

Commercial Research

Countries

Institutes/Companies

CONSORZIO ASSOCIAZIONE AMBITO CUNEESE AMBIENTE

Departments

Dipartimento di Ingegneria del Territorio, dell'Ambiente e delle Geotecnologie
Dipartimento dei Sistemi di Produzione ed Economia dell'Azienda

ANALISI TECNICO-ECONOMICO-AMBIENTALE PER LA REALIZZAZIONE DI UN IMPIANTO DI TRATTAMENTO E RICICLAGGIO DELLE MACERIE NEL COMUNE DI CHIERI, (2008-2009) - Responsabile Scientifico

Consulting

Countries

Institutes/Companies

Departments

Dipartimento dei Sistemi di Produzione ed Economia dell'Azienda

STUDIO DEL CICLO DI VITA DELLA SCHIUMA DI VETRO DA RIFIUTI VETROSI E APPLICAZIONE DELLA METODOLOGIA LCA ALLA PROGETTAZIONE CON CRITERI DI SOSTENIBILITA' ENERGETICO AMBIENTALI DI UN EDIFICIO A BASSO CONSUMO ENERGETICO, (2008-2009) - Responsabile Scientifico

Commercial Research

Countries

Institutes/Companies

Departments

Dipartimento dei Sistemi di Produzione ed Economia dell'Azienda

ANALISI ENERGETICO AMBIENTALE CON METODOLOGIA LCA ED ANALISI ECONOMICA DELL'ATTUAZIONE DEL PPGR ALLA LUCE DEI NUOVI OBIETTIVI DI RD INTRODOTTI DAL D.LGS 152/06, (2008-2008) - Responsabile Scientifico

Commercial Research

Countries

Institutes/Companies

CITTA' METROPOLITANA DI TORINO

Departments

Dipartimento di Ingegneria del Territorio, dell'Ambiente e delle Geotecnologie
Dipartimento dei Sistemi di Produzione ed Economia dell'Azienda

SVILUPPO DI UN PROCESSO INDUSTRIALE PER L'ESTRAZIONE E LA VALORIZZAZIONE DI UNA PIETRA ORNAMENTALE STORICA (PIETRA DI VICO), (2007-2008) - Responsabile Scientifico

Commercial Research

Countries

Institutes/Companies

Departments

Dipartimento di Ingegneria del Territorio, dell'Ambiente e delle Geotecnologie

View more
Other activities and projects related to research
Presently an Associate Professor at the Politecnico di Torino (TU Turin, Italy) where he leads the Life Cycle Assessment (LCA) research group.
Gian Andrea has been a senior researcher at the
Joint Research Centre
of the
European Commission
in the
Land Resources Unit
from October 2013 to October 2021.
At the EC-JRC, Gian Andrea engaged in projects and activities (1) in support of EC raw materials policies, critical raw materials and circular economy, and (2) targeted to enhance the EU Raw Materials Knowledge Base, including Life Cycle data availability, coherence and quality.