GIOVANNI ANDREA BLENGINI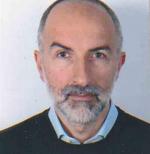 Associate Professor

+39 0110907715 / 7715 (DIATI)
Gian Andrea Blengini received a Msc in Mining Engineering from the Politecnico di Torino, Italy (1994) and a PhD in Earth resources from TU Lisbon, Portugal (2006).
Presently an Associate Professor at the Politecnico di Torino (TU Turin, Italy) where he leads the Life Cycle Assessment (LCA) research group and lectures on Life Cycle Assessment (LCA) and Resources & Environmental Sustainability at undergraduate, master and postgraduate level.
Gian Andrea has been a senior researcher at the Joint Research Centre of the European Commission in the Land Resources Unit from October 2013 to October 2021.
At the EC-JRC, Gian Andrea engaged in projects and activities (1) in support of EC raw materials policies, critical raw materials and circular economy, and (2) targeted to enhance the EU Raw Materials Knowledge Base, including Life Cycle data availability, coherence and quality.
According to the database Google Scholar, as of November 2021 Gian Andrea's scientific papers has received circa 4700 citations. The two most cited articles have together received more than 1000 citations.
Scientific branch
ICAR/03 - INGEGNERIA SANITARIA-AMBIENTALE
(Area 0008 - Ingegneria civile e Architettura)
Research topics

Critical Raw Materials
Monitoring of Circular Economy
Life Cycle Assessment
Skills and keywords

ERC sectors

PE8_3 - Civil engineering, architecture, maritime/hydraulic engineering, geotechnics, waste treatment

PE10_14 - Earth observations from space/remote sensing

PE8_8 - Materials engineering (metals, ceramics, polymers, composites, etc.)

PE8_9 - Production technology, process engineering

PE8_11 - Sustainable design (for recycling, for environment, eco-design)

PE10_4 - Terrestrial ecology, land cover change

SDG

Goal 7: Affordable and clean energy

Goal 13: Climate action

Goal 8: Decent work and economic growth

Goal 12: Responsible consumption and production

Keywords

Circular economy

Construction and demolition waste

Corporate social responsibility

Critical raw materials

Fuel cells

Hydrogen

Life cycle assessment (lca)

Lithium batteries

Recycling

Waste management
Scientific responsibilities and other assignments

Non-commercial collaboration agreements

Adesione all'Associazione "EIT Raw Materials – European Institute of Innovation and Technology on Raw Materials", (unknown date-unknown date) - Responsabile Scientifico

Enti Partecipati

Countries

Institutes/Companies