EMANUELE PONTOGLIO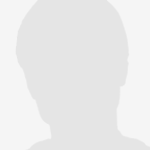 Visiting Staff - Borsa di studio per attività di ricerca non tassata

Most recent publications
Pontoglio, Emanuele; Grasso, Nives; Cagninei, Andrea; Dabove, Paolo; Camporeale, Carlo; ... (2020)
Bathymetric detection of fluvial environments through UASs and machine learning systems
. In: REMOTE SENSING, vol. 12, pp. 1-24. ISSN 2072-4292

Pontoglio, Emanuele; Aicardi, Irene; Calantropio, Alessio; Colucc, Elisabetta; Di ... (2020)
UAV data acquisition and analysis for a Cultural Landscape Heritage: the emergency area of the Vallone d'Elva.
. In: PROSPETTIVE MULTIPLE: STUDI DI INGEGNERIA, ARCHITETTURA E ARTE / Barba S., Parrinello S., Limongiello M., Dell'Amico A., Pavia, Pavia University Press, pp. 296-305. ISBN: 978-88-6952-129-4

Pontoglio, Emanuele; Colucci, Elisabetta; Lingua, Andrea; Maschio, Paolo; Migliazza, ... (2020)
UAV AND CLOSE-RANGE PHOTOGRAMMETRY TO SUPPORT GEO-MECHANICAL ANALYSIS IN SAFETY ROAD MANAGEMENT: THE "VALLONE D'ELVA" ROAD.
. In: INTERNATIONAL ARCHIVES OF THE PHOTOGRAMMETRY, REMOTE SENSING AND SPATIAL INFORMATION SCIENCES, vol. Int. Arch. Photogramm. Remote Sens. Spatial Inf. Sci., XLIII-B2-2020, 1159–1166, 2020, pp. 1159-1166. ISSN 2194-9034

Show all publications in Porto@Iris