DANIELE GANORA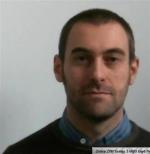 Assistant Professor with time contract

+39 0110905644 / 5644 (DIATI)
Daniele Ganora is tenured assistant professor (with National Scientific Habilitation, ASN, as Assistant Professor) of hydrology at the Politecnico di Torino, Italy. After his degree magna cum laude in civil engineering (2007) from Politecnico di Torino, he obtained the PhD (2010) in water engineering from the same university. He has been post-doc associate (2010-2015) and junior assistant professor (2015-2017) at Politecnico di Torino, working on hydrological extremes and water resources. He has been also scientific officier (2018) at the Joint Research Center of the European Commission in Ispra (Italy), working on the water-energy nexus, with particular focus on energy use in the water industry and large-scale desalination. In July 2019, he visited the Institute for Water, Environment and Health of the United Nations University in Hamilton (Canada) within the Erasmus+ program.
Daniele is currently working on:
- hydrological extremes (flood, rainstorms) mapping and trend analysis;
- management of stormwaters in the urban context (quantity and quality of water);
- unconventional water resources (desalination as complementary water sources).
Daniele is also involved in the development and use of large-scale databases of hydrological variables; in this context he has recently co-authored a nation-wide database of Italian flood discharge values, a nation-wide database of Italian rainfall extremes and a research on flood trends in Europe.
Scientific branch
ICAR/02 - COSTRUZIONI IDRAULICHE E MARITTIME E IDROLOGIA
(Area 0008 - Ingegneria civile e Architettura)
Research topics

Hydrological extremes: extreme rainfall and river flows, flood risk management
Sustainable urban hydrology
Unconventional water resources and large-scale desalination
Skills and keywords

ERC sectors

PE8_3 - Civil engineering, architecture, maritime/hydraulic engineering, geotechnics, waste treatment

PE10_3 - Climatology and climate change

PE10_17 - Hydrology, water and soil pollution

SDG

Goal 6: Clean water and sanitation

Goal 11: Sustainable cities and communities

Keywords

Extreme rainfall

Flood hydrology

Sustainable urban drainage

Water desalination

Water resources
Scientific responsibilities and other assignments

Editorial boards

FRONTIERS IN EARTH SCIENCE (2020-), Associate Editor of magazine or editorial series

Conferences

Hydrology and Society/ EGU Leonardo Conference 2012, Italia, 14-16/11/2012, Participation to the organizing committee

Other titles

Referente dipartimentale per le borse di collaborazione didattica (2019-)