RAJANDREA SETHI
Full Professor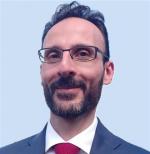 Phone

+39 0110907601 / 7601 (DIATI)
+39 0110907735 / 7735 (DIATI)

Email
rajandrea.sethi@polito.it
Roles
Head of Department (Department of Environment, Land and Infrastructure Engineering)
Componente Comitato di Ateneo per la ricerca (Comitato di Ateneo per la ricerca, il trasferimento tecnologico ed i servizi al territorio)
Componente Commissione Strategie per le Tecnologie dell'Informazione
Member (Academic Senate)

Scientific branch
ICAR/03 - INGEGNERIA SANITARIA-AMBIENTALE
(Area 0008 - Ingegneria civile e Architettura)
Publications
PORTO@IRIS - Publications Open Repository TOrino
Curriculum
Expand text

Rajandrea Sethi is Associate Professor in the Department of Environment, Land and Infrastructure Engineering (DIATI) of the Polytechnic University of Torino (Politecnico di Torino). He graduated with honors in Environmental Engineering at the Politecnico di Torino where he obtained his Ph.D. in Environmental Geoengineering in 2004.
Prof. Sethi is the Head of Department and member of the University Senate of the Politecnico. He is member of the Steering Committee of the Technology Transfer Office of the Politecnico di Torino and in 2012 he was Official of the Italian delegation at a Senior officials meeting Carnegie Group (G8+5) at JRC in Brussels.
He is the head of Groundwater Engineering Group and his studies focus on flow and contaminant transport modelling, colloidal transport in porous media, groundwater monitoring, development of novel environmental reclamation technologies, and environmental nanotechnologies. He participated in the design and monitoring of the first permeable reactive barrier emplaced in Italy, and for ten years he has been responsible of the monitoring of the groundwater system within the Project "MOSE" for the defence of the Venice Lagoon from high tides. In the framework of several projects funded by Italian Government and three projects funded by the E.U. (FP7 AQUAREHAB, FP7 NANOREM, and H2020 REGROUND projects), he has conducted research on the application and transport of micro- and nanoscale iron particles for the remediation of contaminated aquifer systems.
He teaches the course of Groundwater Engineering and he has thought several courses on aquifer characterization, contaminant transport and modelling, aquifer remediation, fluid dynamics at national and international institutions.
He has supervised 65 M.Sc. and 11 Ph.D. students. He is author of more than 50 journal articles and of a textbook of Groundwater Engineering edited by Springer.